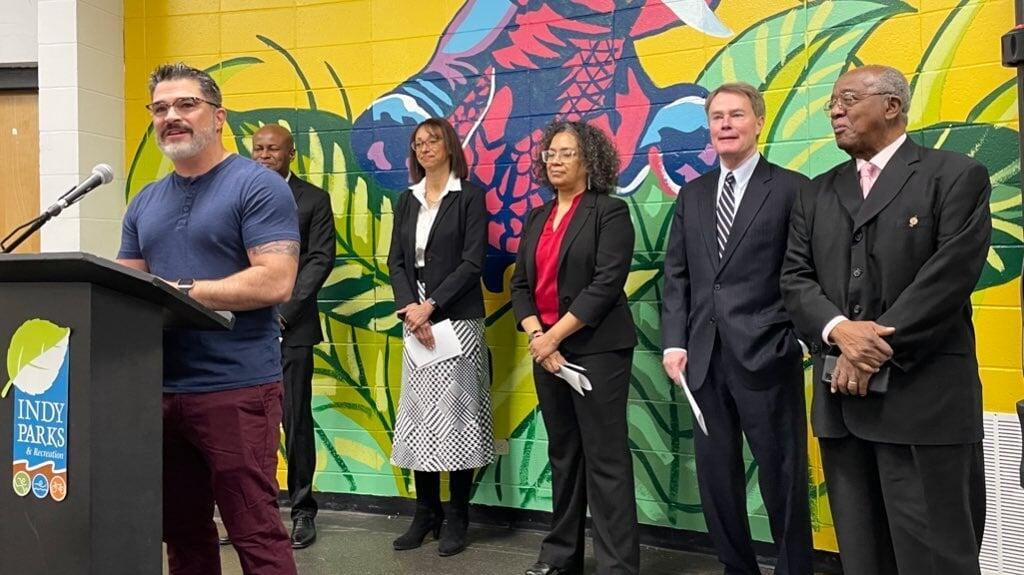 Welcome to
Adamson For Indy
This is the official webpage for Indianapolis
City County Councilor
Zach Adamson
Currently, Councilor Adamson represents District 17 on the Indianapolis City County Council and currently serves as the Council Vice President. District 17 is on Indy's Near Northeast, Near East and Near South East side of downtown, including Martindale Brightwood, the western half of NESCO, and the NE quad of Fountain Square.
Zach was elected as an At Large Councilor in 2011. At that time, Zach was the first openly LGBT county wide elected official in the state of Indiana. In 2015 he was re-elected to serve as Councilor for District 17. In January of 2016 Zach was elected by his fellow Councilors to serve as the City Council Vice President and was re-elected to that post in 2017, 2018, 2019, 2020, 2021, 2022, and 2023.
Zach is one of only 2 Latinos elected in Marion County, the state's largest population center.
In 2022, as required by law, The City Council performed our decennial reapportionment (redistricting) based on the population changes in the 2020 US Census.
In the 2023 Election Cycle, Zach will be running to represent the NEW District 13. This new district will include City Center downtown neighborhoods and neighborhoods in the Near Eastside.
Click the map of District 13 to open a PDF of the district.

The environment, animal welfare, youth engagement, urban community and economic development, and social justice have been a priority for Councilor Adamson from the beginning of his time on The Council.


It has been an honor and privilege to represent my neighbors on the Indianapolis City-County Council. If you live in this amazing part of our city, I ask for your vote. There's still a lot of work to do, but together, we can continue to move Indianapolis forward.
Click below for a map of District 17